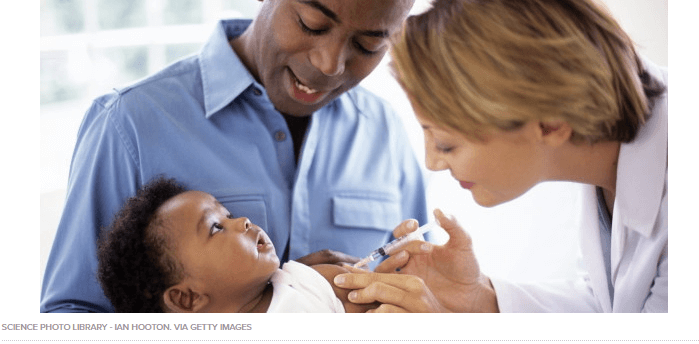 August is National Immunization Awareness Month. Proper vaccination is important for people of all ages. The goal of our practice in administering vaccinations would be to reduce and eliminate vaccine-preventable diseases among our patients. It is important for parents to be aware of the recommended vaccine schedule to ensure their child is properly vaccinated. There are many times a parent will be required to show their child's current vaccination records such as starting a new childcare facility, starting preschool, changes in school from elementary, middle, or high school, and even starting college.
Currently, there are 17 vaccine-preventable diseases that have vaccines available and many can be administer in office. There are 14 diseases that a baby can be protected from by the time they reach 2 years old. Our practice follows the current immunization schedule provided by the Centers for Disease Control and Prevention (CDC). Serious health consequences can arise from children who are not properly vaccinated. It is important to that babies received all doses of each vaccine on time. If for some reason your child has fallen behind on their immunization schedule, your provider can still give certain vaccines to catch the child up.
For parents who have additional questions about their child's vaccine records, contact our office at 614-771-0200.
Link from CDC for immunization schedule: https://www.cdc.gov/vaccines/schedules/hcp/index.html
Link from ODOH for vaccines: https://www.odh.ohio.gov/en/odhprograms/bid/immunization/extlinks