Pediatric Physicians, Inc. is excited to welcome you and your family to the practice! We are conveniently located at the Mill Run shopping center in Hilliard, Ohio.
Our Address
3643 Ridge Mill Dr
Hilliard, OH 43026
PH: 614.771.0200
Fax: 614.771.5267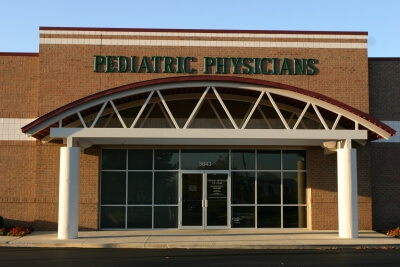 Hours of Operation
We are open 365 days of the year!!
Monday – Friday: 9:15am – 5:00 pm
Saturday: 9:30 – 12:00 (approximately as we will stay as long as we have established sick patients needing us!)
Sundays and Holidays: – We are open for one (1) hour in the morning for established patients. The start time varies, however it is announced on our after hours answering service.
Walk-in hours are Monday through Friday between 7:30 am – 9:30 am for established patients, and no appointment is necessary for these emergency ill visits. We happily guarantee same day sick/ill appointments!